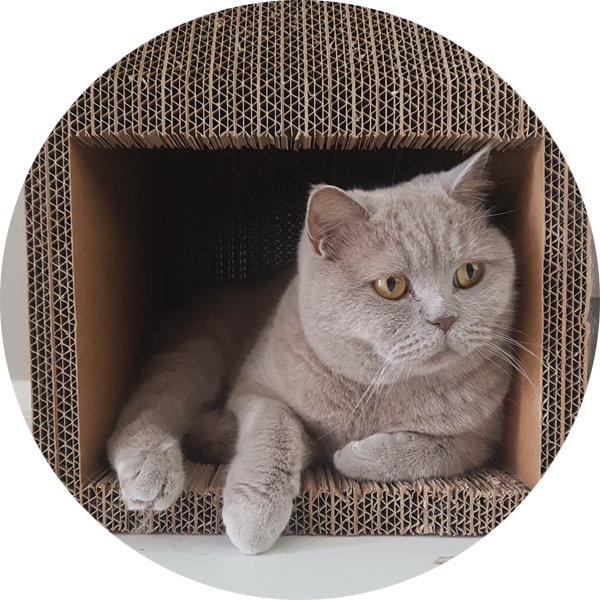 Beertje:
Male, Xandor from Cattery Britcity (29-04-2015- Sadly died +05-02-201).
Brother of Knorretje. Color Lilac.
Character: Sweet and gentle, he also had a lot of humor; he scared the others by hiding behind a door.
Oddities: he had a feet fetish, liked to gives nose kisses.
Loved: liquid snacks and cheese snacks.
Favorite toys: rope, paper wads (at the sound of it he already started running).
Liked to sleep: on the couch against meowmy and on the floor on his back.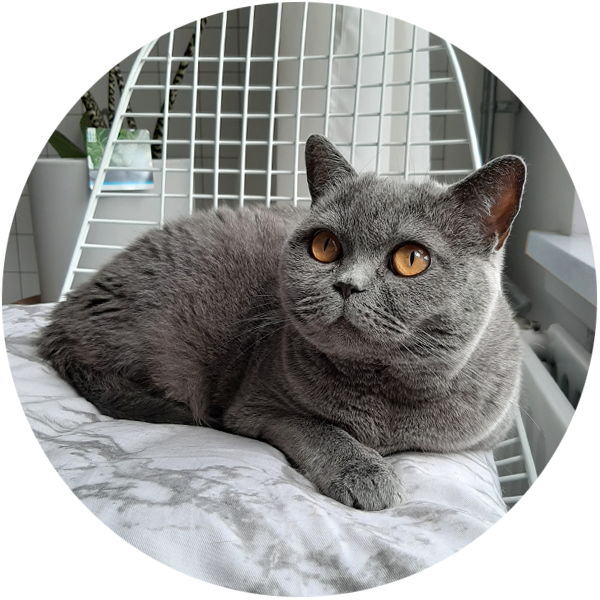 Knorretje:
Female, Xanthe from Cattery Britcity (29-04-2015).
Sister of Beertje. Color: Blue.
Character: spicy, she likes to be in charge of the house, she likes to cuddle with me when I pick her up.
Oddities: She likes to eat everyones food, including mine (unfortunately I have to keep a close eye on her because of her liver disease.)
Loves: what not....yoghurt, wet food etc.
Favorite toys: feathers and her catnip cuddle toy.
Likes to sleep: under a blanket on the couch.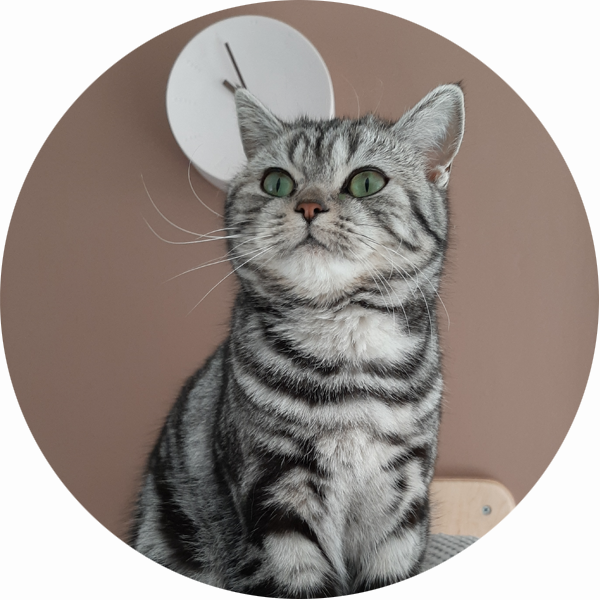 Mika:
Female, from Cattery My Buddy (06-04-2019)
Color: Black Sliver Tabby.
Character: Mika is a playfull, energic, funny little girl.
Oddities: she meows very sweetly when she wakes up, she likes to play with water.
Loves: dried chicken snacks.
Favorite toys: the laser, feathers, but she can actually have a new favorite toy every week, which she fishes out of the box herself.
Likes to sleep: on the scratching post outside.