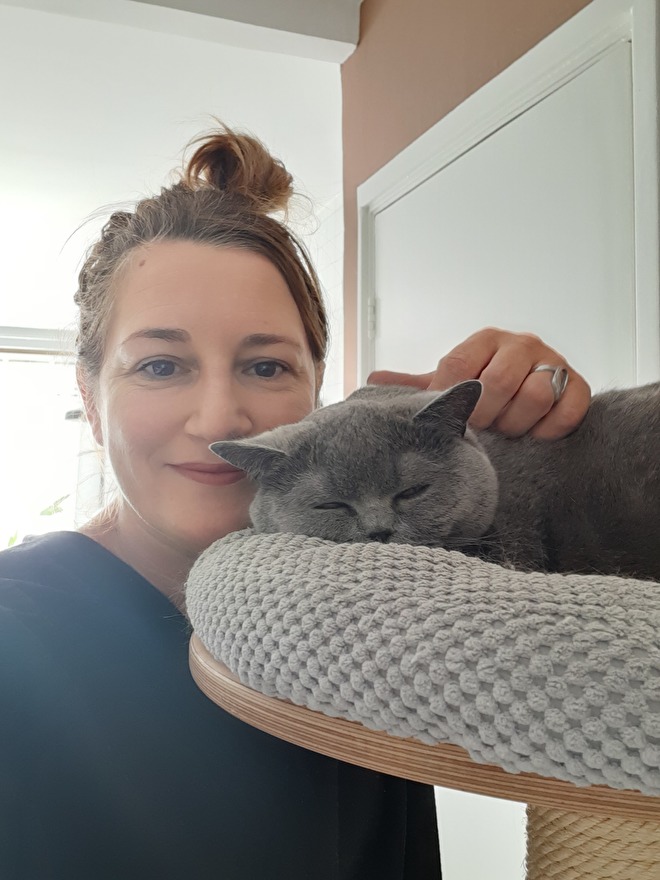 My name is Cindy, I live in the Netherlands, and I enjoy my cats every day.
My cats are British Shorthair; Beertje (lilac, sadly died februari 2021), Knorretje (blue) en Mika (silvertabby).
I started this webshop because first of all I am always looking for stylish and unique items for my cats, wich also match well in my interior.
And that search wasn't always easy...
I often could not succeed in the standard pet stores.
In addition, I was often asked; where did you get those nice cat stuff?
Both from guests at home, but also via social media.

That is how I came up with the idea to start a webshop in wich I have a selection of cat items for you that fit into a contemporary interior.
This webshop is all about my greatest loves: the love for cats in combination with interior!
As a window dresser (specialist visual) at de Bijenkorf I have always been busy compiling concepts within a specific theme.
With the aim of creating a beautiful image for the guests.
That's exactly what I want to do here too:
Select the most beautiful products for our four-legged furriends!